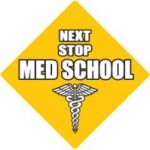 When people think of the Caribbean, they conjure up images of white sand beaches, sea breezes, turquoise water, brilliant sunshine, and balmy temperatures year-round. However, there is one attraction in these tropical locations that, while not on everyone's to-do list, is high priority for many doctor-wannabees: medical training. Caribbean medical schools seem like the best of both worlds, but environmental pleasures are not the main draw.

Medical School Caribbean Style: Stigma and Reality
While spending two years in the tropics sounds ideal, this is not the reason future physicians consider Caribbean medical schools. In fact, beach-front institutions are often only the second or third choice for students who are not accepted at their Canadian counterparts because of age, low grade-point averages, and/or less-than-optimal MCAT scores. In addition, there is the stigma attached to attending school in the islands; many Canadian teaching hospitals do not accept students for clinical rotation, and Caribbean-educated doctors deal with the attitudes of those who feel that such training reflects negatively on their expertise and qualifications. This perception is the basis for one of the requirements that International Medical Graduates (IMGs)must meet: before sitting the Medical Council of Canada Qualifying Examination, candidates must first pass the Medical Council Evaluating Examination.
This stigma, while prevalent, is not a valid one. Easier-to-meet requirements for admission does not mean a lower quality of doctors. In 2012, 96% of the graduates of one Caribbean medical school passed The United States Medical Licensing Examination on the first try. And a 2010 study determined that patient outcomes were as favorable for home-educated as for Caribbean-educated doctors.
The reality of life in a culture vastly different from one's own is a challenge for many medical students, but schools and the countries that host them provide a stimulating yet pleasant environment–and the demands of medical education and a pleasurable location make any difficulties easy to overcome.

Caribbean Medical Education: Perks
Admissions requirements top the list of benefits of a Caribbean medical education. Since schools receive fewer applications than those in North America, the prospective doctor has a greater likelihood of acceptance. (In contrast, big-name institutions accept fewer than 4% of applicants.) And the fact that after two years of classroom instruction, students are placed in a teaching hospital "back home," means that doctors-in-training have the advantage of diversity. Training in various locations in different cultural settings makes for more well-rounded physicians. Observations in local hospitals, where facilities may not be as sophisticated, provide valuable lessons in hands-on patient care. In addition, students who train at quality schools like Caribbean Medical University go a long way towards filling a need in Canada, where many locations report a serious lack of doctors–and offer attractive incentives to entice physicians to practice in their communities.
Medical education in the Caribbean can be a win-win situation for future doctors, patients, communities, and Canada as a whole. As the value of island-trained physicians is realized (and there are hundreds of thousands of such practitioners in North America), the stigma of a "Caribbean medical education" may become a thing of the past.